Business
The Ultimate Guide to SEO for Beginners
SEO is a marketing fundamental that you need to have down. I would go as far as saying that it is the most important aspect of digital marketing for SMBs. Why?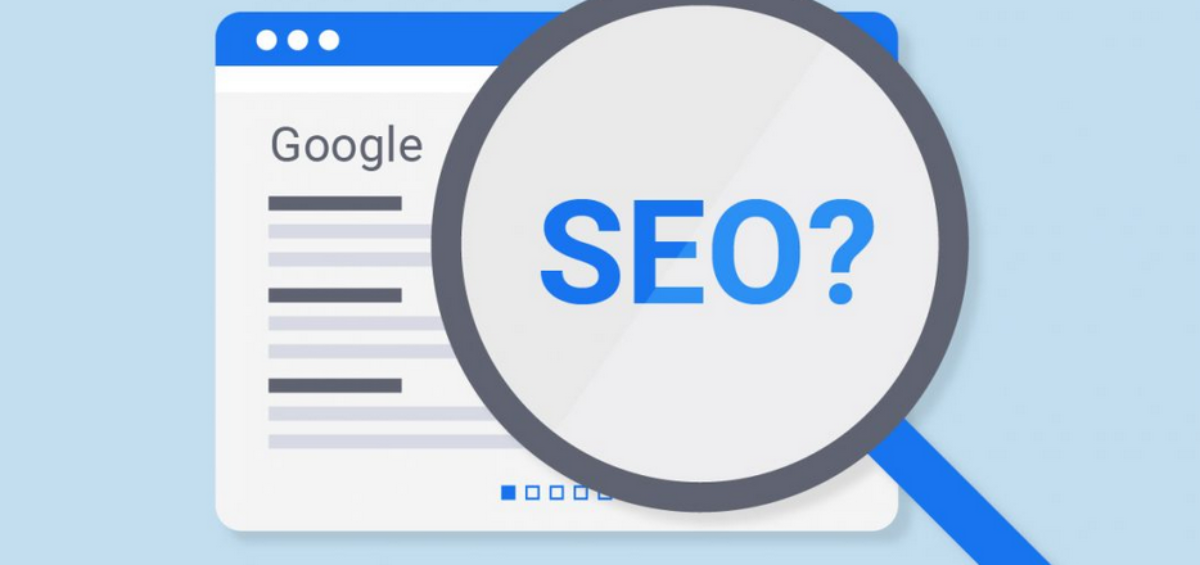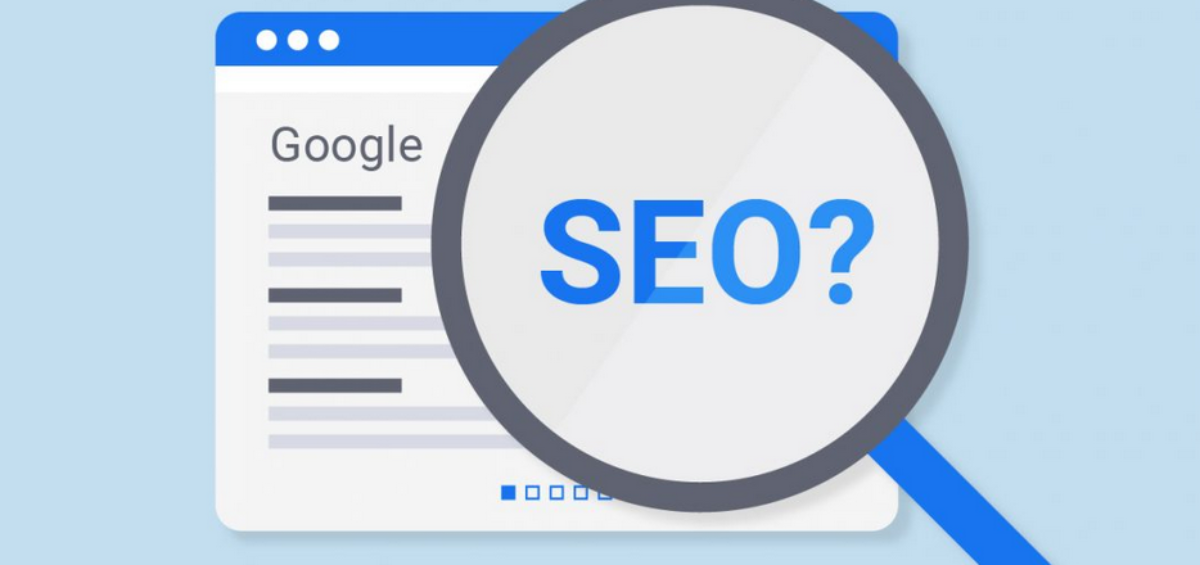 SEO is a marketing fundamental that you need to have down.
We would go as far as saying that it is the most important aspect of digital marketing for SMBs. Why?
For starters, there are 3.5 billion Google searches every single day.
Plus, 77% of consumers perform research before they even engage with a brand.
Yet, it's hard to know where to start if you're unfamiliar with SEO.
It's like entering The Great British Baking Show without ever having baked a simple cookie.
SEO is complicated, even more so when you consider the fact that it's ever-changing.
So, here's the guide to SEO for Beginners that will tell you everything you need to know about getting started with improving your site for search engines:
What Is SEO?
In a nutshell, you use search engine optimization to increase your website's visibility.
When ranking your site, search engines use bots to crawl all over it.
You need to make it easy for these bots to crawl your site…
And send out signals that your site is worth ranking.
Your goal is to get to the top of the SERPs (Search Engine Results Pages) and thus get more traffic.
Because the higher your ranking, the more clicks you get:

That's all well and good, you're thinking, but what does SEO actually entail?
Well, SEO encompasses many aspects, such as content, usability, off-page signals and on-page technical stuff.
In fact, there are 200+ factors Google uses to rank your site.
And these factors, or the weight Google gives each factor, keeps on changing thanks to their constant algorithm updates.
Yup, like I said, it's complicated…
Don't freak out just yet though, there are SEO best practices you can follow to make sure you not only rank, but you rank well on Google.
Why Does My Business Need SEO?
It's your main sustainable traffic source
If you rank well, your site will get more clicks and establish credibility
If you're a Local Business, it will help you get more foot traffic
It helps you keep tabs on and surpass your competitors
Search is everything nowadays.
How many times do you ask somebody a question and they respond, "Oh, just Google it!"
It's an integral part of our lives, so you need to make sure your business shows up in those searches.
Here are a few more indisputable reasons:
Your Main Traffic Source
51% of all traffic comes from organic search.
It's more than double the amount of traffic from paid and social put together.
Naturally, then, SEO should be your priority.
Increased Authority
70% of searchers click on organic results, ignoring paid results.
If you rank high on Google, searchers see your site as credible.
You've made it to the top for a reason.
In other words, you haven't simply paid to get an ad at the top of the page.
Local Presence
27% of people search for local business information online every single day.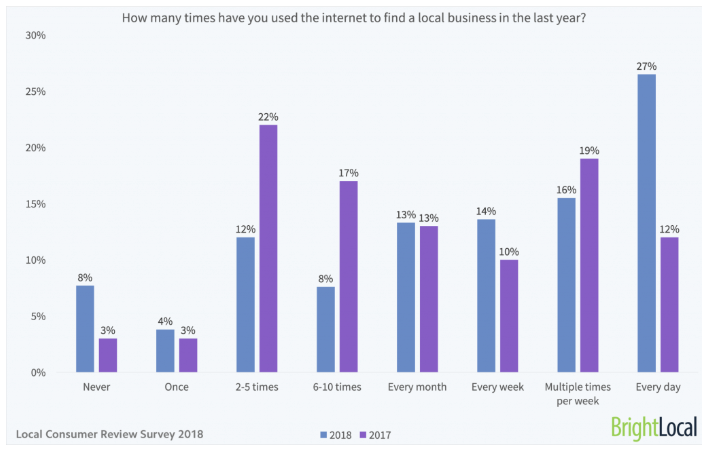 So, even if you have a physical store or restaurant, for example, you need SEO.
Consumers research businesses on their phone before visiting them.
Keeping up with your Competitors
61% of marketers say that improving SEO is their number one priority.
Essentially, your business will flop without it.
Without SEO you won't be able to compete.
How Can I Do SEO for My Website?
Audit your site's current SEO issues
Pick the right keywords
Sharpen your content
Make sure your site is mobile-optimized
Check your site's speed
In the past, SEOs and marketers were real sneaky.
They used bad SEO practices and wound up getting penalized whenever Google updated its algorithm.
For instance, one major update, Panda, affected around 12% of US search results, which means many sites lost a lot of traffic.
Thus, it is crucial that you stay up-to-date with the most important aspects of SEO, year on year.
So what can you do right now?
Pick the Right Keywords
Keywords are the bread and butter of SEO.
Yet, the biggest mistake SEO newbies make is going after the wrong keywords.
SEO expert Rand Fishkin believes you should focus on long-tail keywords – these keywords are used by searchers with specific intent and actually how most of us search the internet.
Long-tail keywords comprise a phrase that's at least three words.
The simplest way to find the right keywords is to use an SEO tool that shows the level of competition for each.
Choose high-volume, low-competition keywords and use them sparingly throughout your on-page and blog content.
Because the last thing you want to do is stuff your content with keywords, making it appear unnatural.
Sharpen Up Content
Google's recent Medic Update affected sites in a bunch of different niches: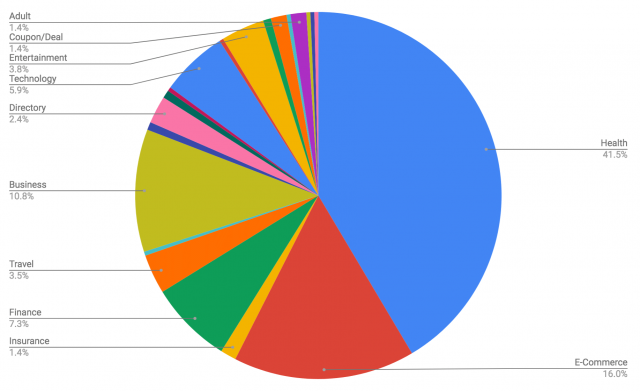 It indicates that Google will focus on the E-A-T of your content (Expertise, Authoritativeness and Trustworthiness) in 2019 and beyond.
Thus, you need to increase the authority of both your content and authors.
Have your contributors guest post on popular blogs within your industry to up their credibility.
Or alternatively, you can collaborate with influencers and experts on your site's blog.
Online fashion giant, ASOS, does this excellently with blog posts featuring fashion magazine editors and pop culture influencers: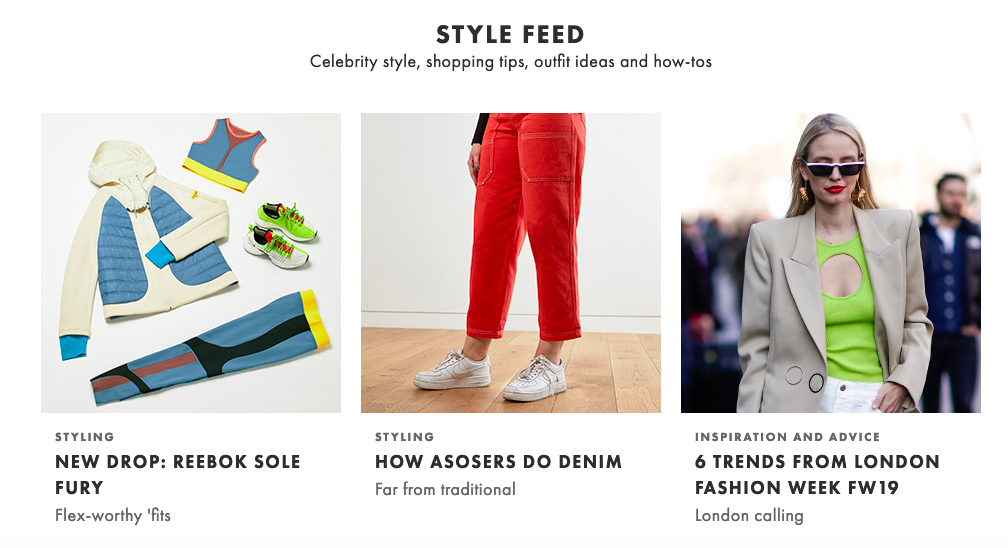 Put Mobile First
Last year Google announced they would be rolling out mobile-first indexing.
This means the focus has shifted to the mobile version of your site over desktop.
Hence, the layout of your site needs to be above all mobile-friendly to create a positive user experience.
Plus, you must increase mobile site speed as the shortest delay increases the chance of users leaving your site:
Want to work on your site's technical SEO?
You can test your site speed using marketgoo's Site Review: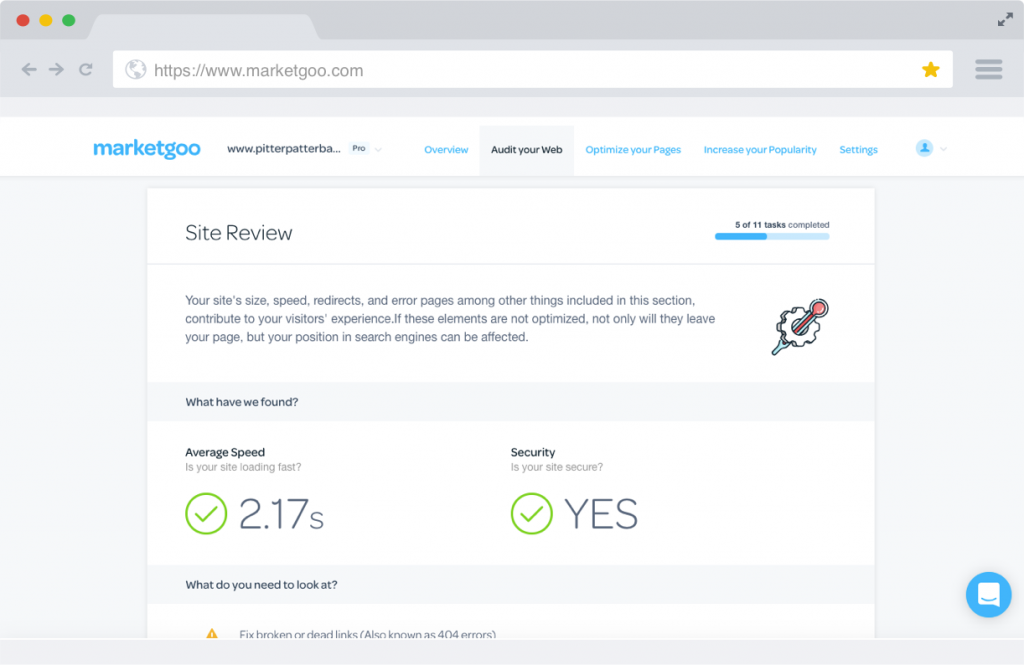 Here you will see a list of any technical errors that are affecting your site's performance and usability.
Our tool will not only help you identify errors, but also fix them with step-by-step instructions.
Summing Up: Key Takeaways
If SEO was a baking challenge, it would be a soufflé.
If SEO was a baking challenge, it would be a soufflé.
With over 200 ranking factors, it's more than a little complicated.
You might be able to do without a soufflé, but your business cannot do without SEO.
At the end of the day, it's your main source of traffic and the best way to one-up your competitors.
To put SEO into practice, you need to continuously update your site.
Make sure that your site offers a good experience to your visitors
All your contact details should be easy to find
Your products need to be clearly organized
The content on your site should be updated, useful and relevant to your target audience
Quickly fix any SEO errors as soon as they come up
You can definitely do your own SEO if you dedicate some time to your site every week.
If you're on the fence about whether it's better to get a freelancer or Agency to do it for you you can take our Quiz on figuring out how to do SEO for your site.
Now, it's over to you.
How about you quickly check if your site is mobile-friendly and running quickly enough?