Security
Website Security: 5 Tips to keep your web presence secure
Our Top 5 Tips to keep you and your clients secure from hackers.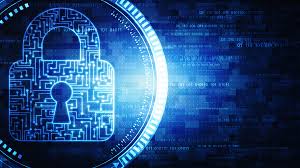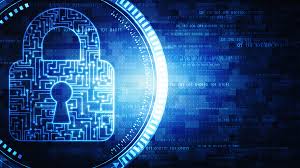 Even a small data leak can result in major consequences for a company: loss in turnover, damaged reputation, lawsuits, etc. Many online shoppers trust large companies (most of them online retailers) with their personal data and  their credit card information. Cyber-attacks on online businesses occur daily, and sensitive customer information as well as important internal information should always be protected. According to the GDPR, website owners must adequately secure sensitive user data. In addition to carrying out regular website security checks, there are a host of other security measures that businesses and companies alike have at their disposal.
Open systems
The promise of many providers: your own website in just a few simple clicks. Nowadays, it's easy to get your own site up and running with little IT knowledge. For blogs, stores, or news sites, there are many different web applications currently available on the market. But aside from their convenience, content management solutions, e-commerce systems, and forum software have something else in common: they present considerable security risks. This is due to their open-source nature. Not only is the source code of such resources available to all users, its open system structure makes it a prime target for hackers and other cyber criminals.
From source code to credit card theft
More than 35 percent of websites online are based on the WordPress content management system (CMS). Much like Joomla or TYPO3, the WordPress community boasts many active members. Each and every member of these CMSs has the ability to independently develop extensions, plugins, modules, or templates and introduce these to the user community. This open-source approach is popular among users, not least because of cost factors. But hackers have also proven to be loyal 'fans' of these popular CMS programs and their plugins, as they are always on the lookout for widely used programs.

By locating weaknesses within these systems, cyber criminals put themselves in a position to cause enormous damage. Phishing schemes are able to trick users into delivering sensitive customer data, like login or payment information. Trojans and viruses can also be implanted and incorporated into drive by downloads, a ploy that involves getting users to unknowingly download malware, which is later used for spamming. Such viruses can lead to server outages and cause extended periods of downtime, substantially affecting turnover in the process.

Some of the consequences of inadequate website security are:
Misuse of data
Identity theft
Damaged reputation
Loss of turnover
Lawsuits
The first steps in securing a site: the website security check
Gaps in security can be closed before any sort of damage occurs. The key here is making sure that you notice such instances before online criminals do. A website security check is the first step of this process, and there is a wide array of providers that can help you on this front:
In order to check a website's security, most providers begin by carrying out what's known as a penetration test. These tests simulate hacker attacks (e.g. an unauthorized system intruder) to find potential vulnerabilities within the system.
5 tips for better website security
There are some basic security precautions that should be met in order to make things as difficult as possible for hackers. We've compiled five simple measures that any company can carry out without having to worry about major time or financial commitments.
1. Stay up to date
The internet community is constantly developing and updating open-source solutions. Bugs and security gaps are found quickly and usually removed even faster. Development teams are only able to profit from these quick reactions if their system is always maintained according to the latest standards. Many CMS solutions offer automatic update plugins for installation. With the Easy Update Manager for WordPress or SP Upgrade Joomla extension for Joomla, it's easy to keep these systems up to date, which in turn boosts website security. Given that plugins and other add-ons are separate programs themselves, these also have to be periodically checked for updates.
Even if you've configured your website without the help of a CMS, you should check for regular updates. PHP or MySQL should always be kept up-to-date to avoid open doors for hacker attacks.
At Bamboozle, we take care of updates for you with our Managed Apps infrastructure.
2. Regular backups
Despite careful precautions, some hackers still manage to find a way to discover and exploit security gaps. Once this step has been reached, they're able to do considerable damage to whomever they target. Data espionage and misuse of data aren't the only consequences to be wary of; many hackers go to great lengths to cover their tracks, and this can sometimes even involve erasing entire databases. This is why it's so important to regularly back up data. Doing this serves as a double precaution of sorts, as it's possible to overwrite individually aligned system files even with standard updates. Regularly updating all data is an absolute 'must' for any company serious about security concerns. Helpful plugins are also available for this step. For WordPress, many different plug-ins are available and other CMSs can be extended using relevant plug-ins and extensions to make a full website backup easy. If you're not using a CMS, you can save your server content manually on an external drive or use tools like rsync.
All our Web Hosting Services include automated and manual backups at your convenience.
3. Secure login data
While the importance of selecting a secure password may seem obvious at first, the internet's most popular password serves as a painful reminder that, for many, it isn't. 'password' and '123456' were revealed to be the most popular passwords for many. Making matters worse, suggested usernames like 'Admin' or 'Administrator' are also adopted by many system users. Those who adopt such thoughtless security settings are making themselves especially vulnerable to hackers. For both passwords and usernames, it's best to follow these simple rules of thumb: no real names or simple and easy-to-remember combinations should ever be used.
A secure password requires a random arrangement of character strings.
4. Stay informed
Those striving to protect their site from hackers and other attacks should always stay informed about the latest dangers and security gaps plaguing the cyber world. The first point of contact for this is, of course, the cyber community that you're a part of. There are countless threads on the topic of cyber security in most forums. Here, members discuss possible security risks, how to identify them, and ideally, remove them as well. For information on current news, background articles, and forums or our blog are good places to start.
5. HTTPS and SSL certificate
HTTPS secures the exchange of sensitive data on the internet. With the help of SSL (Secure Socket Layer), data exchanges occurring between servers and clients are encrypted. This makes it difficult for hackers to transfer or intercept data. These certificates are available on multiple websites. Many hosting providers also include them in web hosting packages or offer them for an additional fee. Another advantage is that users are able to recognize the website security certificate as such by the 'padlock symbol' in the browser and the https transport protocol.
All our offerings include free SSLs and we also provide commercial SSLs for complex or large environments.
Don't give hackers a chance
The first step in not giving hackers the chance to cause harm requires regularly checking the security of your website. A security check is a good start and should be carried out in periodic intervals. Cyber criminals are always looking for security flaws that they'd be able to exploit. Ensuring that your system is up to date decreases the risk of intruders gaining unauthorized access. Certain conditions may warrant consulting the advice of an IT expert. Last but not least, it's important to make sure that your own team is well aware of the dangers lurking in cyber space; an uninformed coworker may just prove to be the weak link of an otherwise well-thought out security strategy.