Wordpress
The best WordPress plugins of 2020
WordPress extensions are created by a massive developer community. Whether an extension is offered as a free download or requires purchase is the decision of the respective developer.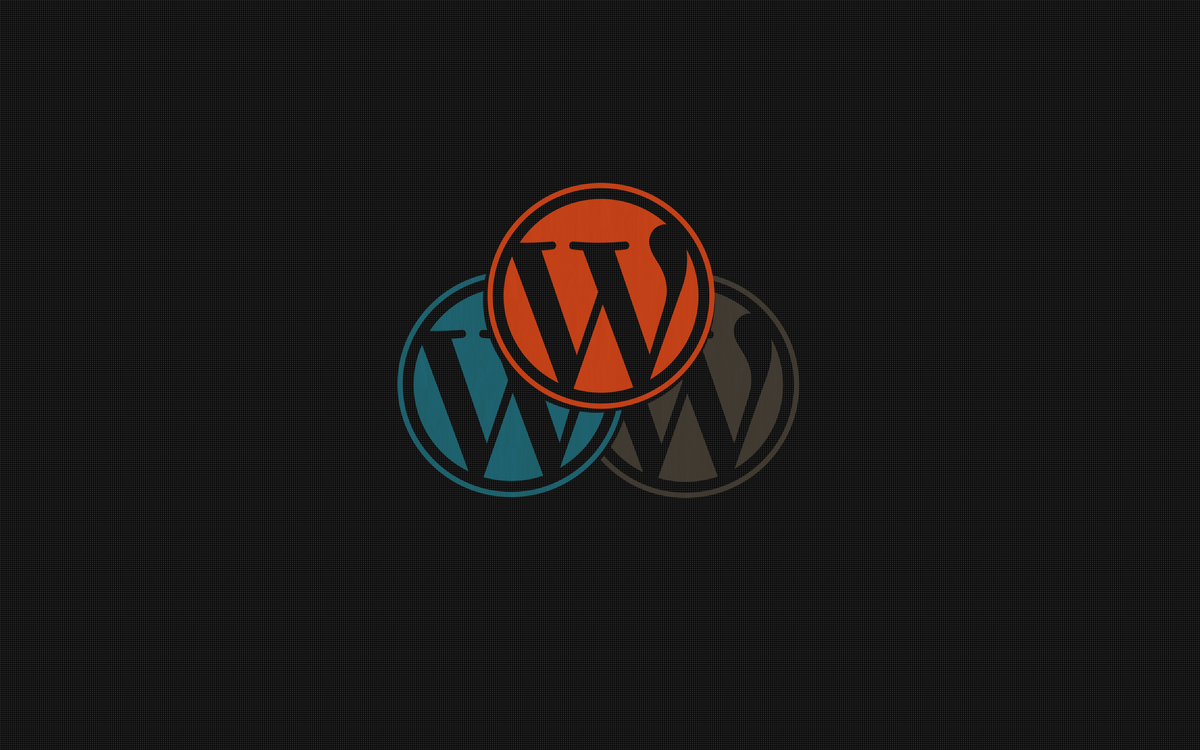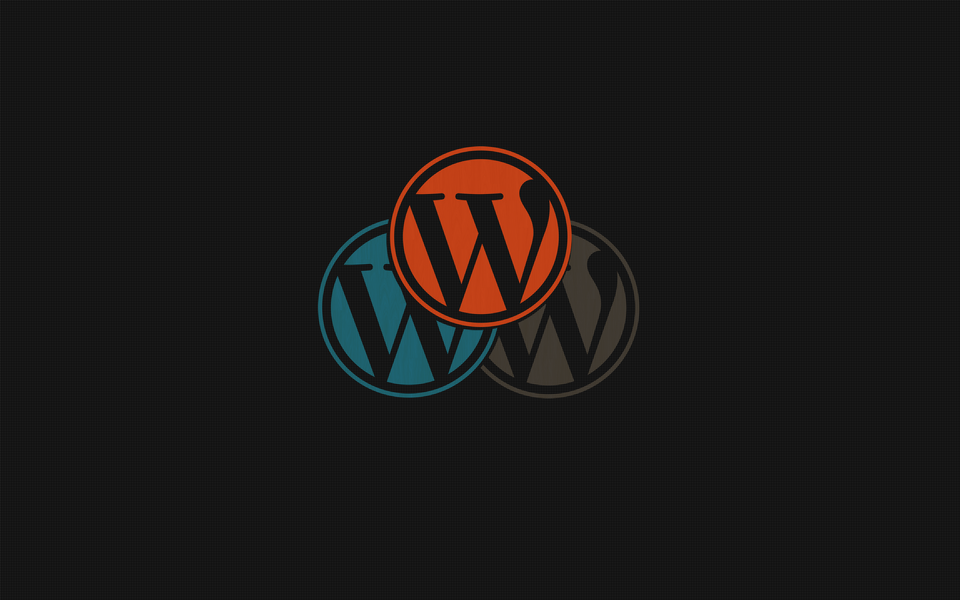 WordPress is one of the most popular content management solutions worldwide. The system allows its users to quickly get their own blogs up and running or build a compellingly designed website with minimal prior knowledge and relatively little effort. The fact that the former blogging software – which stands out from the masses today due to its wealth of functions – is so popular thanks in particular to the large pool of plugins available. The useful WordPress extensions are quickly installed and expand the platform by numerous features: The selection ranges from extensions to search engine optimization, increased security for e-commerce tools, and social media plugins.
The best free WordPress plugins
WordPress extensions are created by a massive developer community. Whether an extension is offered as a free download or requires purchase is the decision of the respective developer. Oftentimes two versions of a plugin exist, where the free version only enjoys a restricted range of functions so that the user must purchase the extension to have access to all functional possibilities. In the following section, we'll share our top free WordPress plugins.
Tip:
Start your blog now with WordPress hosting. With this special hosting package, the most important and successful WordPress plugins are pre-installed and you don't have to worry about the optimization, maintenance, or security of the server – Bamboozle does this for you.
Yoast SEO
A SEO plugin should be available as a standard with any WordPress project. Nowadays, even hobby bloggers are aware that their site will only be read if users are quickly able to find it on Google. Yoast SEO is one of the best WordPress plugins for improving a site's ranking in Google's search results. There are many free alternatives, though, such as WP Meta SEO. With this plugin, you can influence the most important aspects of on page optimization directly from the WordPress backend. Not only are users able to edit titles and meta-descriptions with these tools, they're also able to manage internal links and permalinks, and make use of XML sitemaps.
In order to protect your privacy, the video will not load until you click on it.
Antispam Bee
Unfortunately, spam is a daily occurrence in the comment sections of most blogs. But instead of irritating loyal visitors with annoying CAPTCHA requests, you should rely on tools like Antispam Bee: The WordPress plugin sends Spambots packing before they even have a chance to access forums or comment sections. The extension can also check previously archived pages of your blog for spam. Each day, the current spam statistics are displayed in the dashboard, and values are shown for the detection rate and the sum of blocked comments.
Broken Link Checker
Links that no longer work are irritating and can be quite vexing for web operators: Not only do they frustrate readers, but it also sends a negative signal to search engines, which are able to pick up on sites that appear to be poorly maintained or orphaned. But after a certain point, manually checking each and every link is no longer a viable option. The Broken Link Checker helps here.
The WordPress extension regularly checks all links on your site (in the comment section as well) and reports broken links. You can then either directly replace them with new ones or deactivate them.
Table of Contents Plus
A table of contents is a proven way to neatly structure a blog of pages on a homepage. It helps readers to more quickly comprehend the structure of texts, and also serves as a classification aid for search engine crawlers. A WordPress extension that automatically creates a table of contents on the desired page is Table of Contents Plus (TOC+).
The plugin relies on defined headlines (H1, H2, H3, etc.) to create directories. In the settings, users can also specify the design and positioning of the content, or the number of headlines TOC+ should create a directory.
AMP
The plugin AMP from Automattic adds the support of Accelerated Mobile Pages to a WordPress project. The open source initiative operates with the goal of optimizing content for mobile devices, characterized by a markedly faster loading time. By using the AMP extension, AMP compatible versions for all pages of your web project are automatically created, which are accessible by adding the suffix /amp/ to the end of the respective URL (e.g. "one.test.website/amp/"). The output of these optimized versions is regulated by the AMP recipient, however, such as Google.
bbPress
Integrating a forum is the perfect solution for offering your website visitors a platform for communal exchange or a go-to point for questions, problems, and concerns. In this way, entries about various topics and categories can be coordinated and moderated. The WordPress forum plugin bbPress makes an individually customizable forum for your project or adds such a forum to the existing website. You can now control whether the forum should be accessible by all visitors, or whether a registration is necessary for reading and writing entries. Certain topics can also be highlighted ('Sticky') or closed ('Closed').
Contact Form 7
Since WordPress doesn't provide any in-house contact forms, you need a plugin that provides the most flexible and, above all, the most responsive forms for your site. Contact Form 7 is the most well-known and the most popular of its kind. The extension can be integrated quickly and easily, and provides all important functions. To visually adapt the contact form to your own design, basic CSS knowledge is an advantage. Some alternatives are the paid extension Gravity Forms or Caldera Forms. The latter is particularly appealing due to its practical and intuitive drag-and-drop editor.
Yet Another Related Posts Plugin (YARPP)
While the name Yet Another Related Posts Plugin (YARPP) may sound complex, the WordPress plugin actually offers a quite simple, but practical function for listing topically relevant entries under visited blog articles. This simple trick can help increase the length of a visitor's stay by offering links to similar content. To aesthetically customize the frontend of your site, you need basic CSS knowledge.
WooCommerce
With the help of the WordPress shop plugin WooCommerce, you can implement a complete online shop. Beginners, in particular, benefit from a manageable range that gives the opportunity to administer all important e-commerce processes – such as the product offer, shipping, or purchase processing – via the familiar WordPress interface. Navigation and design of your web shop can be individually designed – the WooCommerce installation wizard only generates a main navigation menu with the tabs 'Shop', 'Shopping Cart', 'Checkout', and 'My Account'. To meet the needs of larger, professional online shops, the developer offers Automattic (paid) premium features for the WordPress shop plugin. Read more about setting up a shop with WooCommerce in this article from the Bamboozle.
In order to protect your privacy, the video will not load until you click on it.
Tip:
With Wordpress Hosting from Bamboozle you can easily select the right rate for you and immediately start working with WordPress and WooCommerce. Start your secure online store now, including SSL certificate, DDoS protection, and fast loading times.
The best paid WordPress premium plugins
Following our recommendation of the ten best free WordPress plugins are these, the top 10 paid extensions. These are often referred to as premium plugins, since they offer a large range of functions as sales products, and are often linked to a special support offer from the manufacturer.
WPML
If you want to offer your web project in multiple countries, you generally need various language versions to make it possible to offer all visitors the optimal user experience. The WordPress premium plugin WPML from OnTheGoSystems offers that function: With translation help for entries, pages, taxonomy, and menus as well as automatic browser language recognition, the basic package offers all features for a multilingual blog. The cost-intensive package 'Multlingual CMS' gives users access to additional translation options to also translate widgets or texts from themes, plugins, and other WordPress extensions. To coordinate work on multilingual projects, this version of WPML also allows translation management with several users.
In order to protect your privacy, the video will not load until you click on it.
Visual Composer
For WordPress users with a rather limited programming knowledge, Visual Composer from WPBakery is highly recommended: The page builder plugin extends the CMS with a powerful WYSIWIG editor, which helps adapt the front and backend as required. It doesn't matter if you're using a standard theme or a user-defined template. With the extension, you can easily integrate content elements such as text blocks, icons, social media buttons, photo galleries, or call-to-actions into the desired web project without having to write a single line of code. The WordPress premium plugin automatically takes care of it for you, and makes sure that all pages are responsive.
WPtouch Pro
With the WordPress plugin WPtouch Pro, the layout and functions of your website are fundamentally optimized for mobile devices. Using this extension allows you to offer a mobile-friendly version of the desktop version of your site under the same URL – the original remains unaltered. You have the option to transfer the entire contents one-to-one or to modify them individually. For example, it's possible to create alternate menus or landing pages better suited for various mobile devices. WPtouch Pro is one of the mobile solutions supported by Google, as website are automatically marked as 'mobile friendly'. Depending on the chosen package, you can use the plugin for a number of WordPress projects (up to 50).
Taqyeem
A good way to measure the satisfaction of website visitors is by using an evaluation function, either on the website or under the various entries. In e-commerce, evaluation also serve as sale recommendations for potential customers. In addition, ratings, which can be presented in the Google results, also add value for search engine users. With Taqyeem, the Egyptian company TieLabs developed one of the most successful and best WordPress plugins for the integration of a user rating system and the presentation of product reviews (i.e. test reports). Everything can be customized with more than 500 Google Web fonts, different typographic options, and three available rating styles (stars, points, and percentages).
OptinMonster
Without returning visitors, long-term success for your web project is difficult to achieve. Well-functioning lead management plays a very important role in the management of a website. Operators of online shops and blogs, in particular, are constantly fighting to obtain regular customers or readers, and so are dependent on good tools. One of the best solutions is the WordPress premium plugin OptinMonster. The integrated drag-and-drop editor allow you to create attractive forms within just a few minutes, for example, to get users to enter their e-mail address for a contact list. With simple A/B testing and detailed statistic, you can also measure and analyze the success of different variations.
In order to protect your privacy, the video will not load until you click on it.
Akismet from Automattic is the premium solution for website spam. The filtering service has existed since 2005 and is available by default in the basic version to all users who host their project on WordPress. To be able to use the features of the premium WordPress plugin for commercial sites as well, you have to sign up for a monthly subscription. The two paid packages 'Plus' and 'Enterprise' offer expansive statistics and prioritized support from the manufacturer. The extension is regularly updated to be able to react to current spam trends in a timely manner.
Restrict Content Pro
To earn money with your web project, advertising and affiliate programs are often the first choice. An exciting alternative which is gaining in popularity, though, is offering premium content. This deals with content of various types that is only available to paying users. News magazines particularly use this model quite a lot. But managing your memberships well is incredibly important if you're offering premium content.
The WordPress extension Restrict Content Pro supports WordPress users with the implementation of such paywall and membership organization functions. Using the tool, you can create an unrestricted number of membership packages and easily equip them with different access rights. Restrict Content Pro also has various payment services available over the interface, such as 2Checkout, Alipay, and PayPal.
In order to protect your privacy, the video will not load until you click on it.
wpSEO
The 'Swiss knife for WordPress SEO' is what eisy UG calls their WordPress premium plugin wpSEO. Though the website is only available in German, the app itself is available in English. The extension optimizes WordPress for search machines with the aim of making SEO so simple that authors can focus their full attention on content creation. The preconfigured standard settings are active immediately following installation – for example, the extension automatically displays metadata for all previously written articles. Modifications in the WordPress themes aren't necessary. wpSEO is available in three versions: 'Classic' (one domain), 'Deluxe' (any number of domains), and 'Premium' (any number of domains, permitted for use in customer projects).
MemberPress
MemberPress is another WordPress premium plugin for the management of exclusive website content. You can define properties for the various membership packages in detail, including price, available content, or duration of subscription/test phase. MemberPress automatically generates the registration page where visitors can purchase the respective offers – including a button for the desired payment option. The extension can send notification e-mails if, for example, a new membership has been terminated, a membership has ended, a transaction has failed, or a user has changed their package. Under the 'Reports' section, the WordPress membership plugin displays detailed statistics on all active and former subscriptions and payments.
What is a WordPress plugin?
WordPress already offers the most important functions for creating new pages, linking them to one another, and getting pages started right away. But the content management system can only deploy its full strength by using plugins, which significantly expand its functionality. It doesn't matter whether the extensions are for stores, security, search engine optimization, or social media connections; WordPress extensions allow you to expand the open source platform to perfectly tailor it to the needs of the website operator.
A WordPress plugin is an additional program that extends the code of the web application to build a new function. Strictly speaking, any extension or modification of the WordPress code is a plugin. An experienced user with programming knowledge also has the option to change the code on their own and write new functions into their theme's functions.phpfile. When downloading WordPress extensions, you should always pay attention that the source is trustworthy and secure.
In order to protect your privacy, the video will not load until you click on it.
The best sources for WordPress extensions
Trying to speak of the 'best WordPress plugins for 2017' is obviously somewhat difficult, since interests and needs vary strongly from user to user and, in most cases, probably only one or the other of the presented plugins is relevant at all. For this reason, independently searching for suitable extensions is highly recommended. The previously mentioned WordPress repository, accessible directly from the content management system, is undoubtedly the most important source for WordPress plugins.
There are other sources for extensions, though – especially for WordPress premium plugins that are paid from the outset and not listed in the official directory:
How many WordPress plugins can you install?
There are no limits to the add-on extensions for WordPress. The quantity of plugins also doesn't necessarily have any effect on the performance of a website. So, it's quite possible that a project is just as fast as usual with a lot of extensions. More important than number is the quantity of WordPress plugins. For example, a single incorrectly-programmed extension may significantly impair performance or cause other problems.
To prevent these kinds of technical problems, plugins should always be deliberately chosen and regularly checked to make sure they're still necessary. Otherwise, the overview of installed extensions can quickly get out of hand – a problem that can be avoided with managed WordPress hosting. With such hosting packages, only a set selection of high-value, functional plugins are available.
Where does WordPress save extensions?
The fact that the installation of new plugins can be run directly in WordPress enormously simplifies the extension of the content management system. Regardless of whether the respective package is found via the integrated search and downloaded or integrated using the import function – the user just needs to follow the installation wizard's instructions to add and activate the desired function. The practical list of all implemented WordPress extensions also helps to manage them. The CMS also automatically takes over the classification of installed plugins and places them into the folder wp-content/plugins. Language files and translations for extensions end up in the folder wp-content/languages.
Note:
The files of a WordPress plugin can also be manually copied to the desired folder to install them.
Install WordPress plugins with caution
There are many free WordPress plugins, and more and more are being released every day. But many plugins aren't worth downloading, as they often lead to back end confusion. What's more, there's always a chance of unforeseen interaction occurring between the plugin and the CMS. The incompatibility of many programs and components can quickly lead to gaps in security. Plugins should only be installed if they are to be regularly used. Many administrative plugins can be uninstalled after having fulfilled their purpose. The plugin Security Scanner lets users check to see if installed plugins have led to any security gaps.